HTH Arch Water Products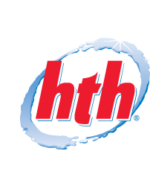 Are a world leader in water disinfection through our Water Products business. From commercial, residential swimming pools and industrial applications you'll find our products keeping your water clean and safe.
In the UK our chemicals and equipment products are sold primarily under the widely-recognised HTH®, Fi-Clor® and Easiflo® brand names.
Is sold at Walmart they also use the system that they invented to test the water then add chemicals if needed and the correct dosage.