Summit Appliance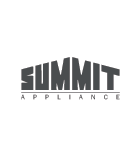 Summit Appliance manufactures compact and specialty major appliances: including refrigerators, freezers, beer dispensers, wine-cellars, outdoor refrigeration, all-in-one kitchenettes, laboratory and scientific refrigeration, washer-dryer combinations and refrigerated and freezer drawers.
Our products are grouped into: professional, built-in appliances; laboratory, medical and scientific refrigerators and freezers; frost-free and automatic defrost refrigerators for the lodging, residential and hospitality markets; ranges, range-hoods and refrigerators for apartments and smaller kitchens; and commercial ice-cream freezers, beverage merchandisers, ice-makers and compact refrigerators. In addition, we have dozens of specialty hard-to-find major appliances.
At Summit, there is always something new and exciting going on.
We are continuously innovating and introducing new products, and improving our existing products to adapt to trends in kitchen, bar, outdoor kitchen and hospitality design, all while using less energy.
We invite you to explore our new website to select your perfect Summit appliance.