Fitness Equipment
ChildLife Playgrounds Systems are manufactured by Escalade Sports, a sporting goods manufacturer of quality brands and products including indoor and outdoor pool tables and accessories, table tennis tables, basketball systems, backyard play systems, air.powered hockey tables, foosball tables, arcade style games, and fitness products.
Showcasing our exclusive line of "Euro Body Shapers" Using cutting edge vibration technology that will aid in your personal wellness program;slimming,increases muscle tone and increases circulation.This form of technology is used with athletes and in physicl therapy and now you can enjoy the benefits of using "vibration exercise" to improve your personal daily wellness program.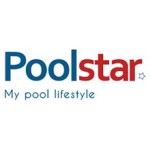 POOLSTAR provide a large range of products:
Solar heated showers: The largest range in the world
Aqua fitness : Vote for a big choice and low prices
Heat pumps : A fantastic quality-price ratio
Toilets of garden : An innovating design
POOLSTAR's mission is to transform anything around Swimming Pools into a work of art, yet keeping it affordable for many.