Healthy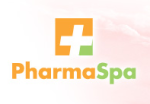 Our PharmaSpa Original line contains medicinal extracts, while our PharmaSpa Nature line is based on much softer, natural fragrances. All our products are manufactured with the finest ingredients and made with natural dried extracts & no color additives.
BRANDS: PharmaSpa Original – Liquids & Crystals PharmaSpa Nature – Liquids & Crystals Iroka – Dry Body Oils Iroka – Room Ambiance

A leader in the Spa Aromatherapy Industry, Our products are all natural,abundant with therapuetic qualities and pampering skin moisturizers, with unique sensual aromas. Specifically formulated to be safe for spas, hot tubs, jetted tubs and bath tubs.