Patio Heater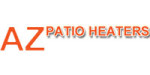 AZ Patio Heaters has been the ultimate resource for outdoor patio heaters since 2003. We carry a full line of patio heaters and stock every part and piece to every unit we sell. We have live customer support 7 days a week. We offer a cost effective sales solution that makes a patio heater affordable for the everyday consumer. An easy incremental sales add on for any backyard retailer. With all of the non-smoking bans we are seeing throughout the US, the category has doubled in size every year.

Nomura Technology Electric Co.,Ltd (hereater call GD Nomura or the Company)is a jointed venture by Hong Kong All Victory Technology Limited and Foshan Jinzhuan Coating Limited, with the old factory in Zhongshan,Guangdong, marketing office in US and finance office in Hong Kong.

The NORMAC FLEX-Riser is simply the best way to connect the gas pipe to a pool or spa heater. Our riser features an above-ground connection that requires no special tools. The NORMAC FLEX-Riser is safe, simple to install, and is UPC listed.