Safety Devices

Designmaster Fence is a welded wire fencing system for residential, commercial and industrial fencing projects. It consists of panels, posts, steel brackets, gates and other fencing accesories. All of its components are galvanized class 1 and powder coated with 8 different colors to choose from. Designmaster fence has several advantages when compared with chain link or iron fencing systems.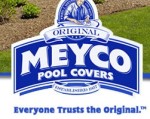 The Original manufacturer of safety covers since 1957!

Safety Turtle was developed in 1996 and introduced to the swimming pool industry in 1999. The simple concept of alerting a parent or caretaker if a child (or pet) entered the water took the market by surprise. No other system works so easily and requires no installation, programming or wiring.