Sound System

Aquatic AV manufacture the highest quality waterproof stereo systems, amplifiers, speakers, subwoofers and waterproof AV accessories.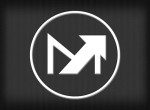 Magnadyne is an established OEM Electronics manufacturer celebrating our 45th year..   We offer a complete line of water proof Aquavibe products designed specifically for the Spa, Pool, Patio and Marine Industries.   We have a  complete line of multimedia  docking and entertainment centers for I pods , I phones, MP3 players and smart phones in addition to a full line of waterproof speaker systems.
Soundcast Systems specializes in wireless audio solutions. We provide the easiest way to listen to your music any time, any place.