chlorinators
Chlorinators and Pool Water Management Systems – Get The Genie Advantage
The Chlorine Genie is a Full Spectrum Pool Care Solution taking pool water management to a new level of simplicity, safety, and economy. The Genie allows you to make your own pure pool chlorine without dumping salt in your pool. Our patented chlorine generator allows you to adjust pH without using commercial pool chemicals, and prevents you from buying, transporting, and handling dangerous commercial chlorine products.
The Chlorine Genie puts the fun back into your pool allowing you to manage your pool chemistry simply, efficiently, economically, and simplifying your pool maintenance routine. Though the Genie employs advanced salt water chlorinator technology, the Chlorine Genie's system is not a "Salt Water Pool. "
The Genie is different from other pool systems and pool equipment. There is no need for corrosive salt in your pool. In fact, the Genie allows you all the benefits of a saltwater system without all the drawbacks.
The Genie Eliminates swimming in salty water, bathing in noxious pool chemicals, worrying about fluctuating chlorine levels and excessive electrical costs. The Genie is simple, efficient, and will pay for itself in pool care savings.
With the Chlorine Genie you will enjoy the safest, cleanest, most luxurious water ever. That's the Genie Advantage!
We offer our cutting edge, patented pool water solutions for both residential and commercial swimming pools. In fact, there are many applications for which the Genie is absolutely perfect including cooling towers, test tanks, spas, fountains, water features, and anywhere that safe, clean, luxurious water is a priority.
Take the plunge and learn more about the Chlorine Genie Pool Water Management System today.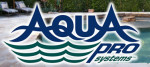 Pool pumps, pool filters, pool heat pumps, outdoor pool & spa blowers and water drainage/cover pumps.