hot tub

The NORMAC FLEX-Riser is simply the best way to connect the gas pipe to a pool or spa heater. Our riser features an above-ground connection that requires no special tools. The NORMAC FLEX-Riser is safe, simple to install, and is UPC listed.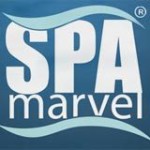 Spa Marvel is a natural enzyme hot tub water treatment product that will get you as close to using 'zero' chemicals as you'll ever get to

Sunrise Spas are an investment that keeps on giving all year-round for your health and well-being. Whether you're looking for more family time, hydrotherapy treatment, guest entertainment, or a romantic way to reconnect with your partner – we are sure to have a Sunrise spa to suit your budget and lifestyle.