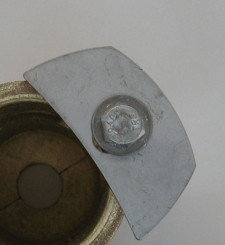 I have an in ground pool with a concrete deck. My pool railing at the steps in the pool are anchored in the concrete using a brass deck anchor with a wedge and bolt. The holes have broken away from the anchor and now i have no way to tighten the railing. Is there something available that can make this repair or do I need to dig out the old anchors from the concrete and install new ones?
Answer:
There is a tool that will pull against the rail and allow you to tighten. It looks like this may be it: Deck Anchor Repair Plate
Good luck with your repair!