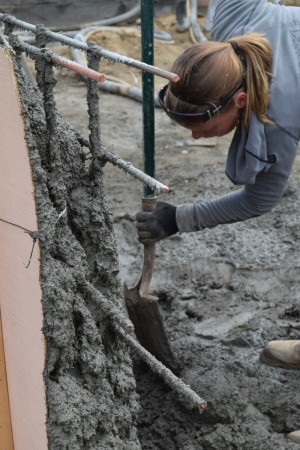 Katie works on the construction team building pools, doing tiles and creating rocks.
Katie is Al's eldest daughter, she works with Al most of the time this year, and her dad says he loves it!
She is the cinder block queen, concrete pumping helper, and is a quick mover when she needs to be. She is also always at the ready with her camera, quick to capture on the job moments and video!
Katie at some point has done everything in the construction of the pools. With out Katie the jobs would get done a lot slower! Plus she is cute funny and a joy to be around!
A quick quote from Katie "I love being capable and confident at what I do!"