Thinking about hosting some fun, summer entertainment? Follow these pool party tips for the best night!
For some, planning a party can be just as fun as attending one. Your pool party or backyard barbecue can be as fancy or as informal as you'd like. Either way, a little bit of planning will go a long way.
The four key ingredients for the perfect evening are: food, music, lighting, and furniture.
Food:
Outdoor kitchens are becoming increasingly popular. They are great because they allow you to be a part of the party while cooking and simultaneously allows your guest to take part in the cooking. Outdoor kitchens can be as simple or fancy as you want. You cold have anything from a state-of-the-art grill to a built-in stove, dishwasher, bar area, sink, fridge, and even a pizza oven.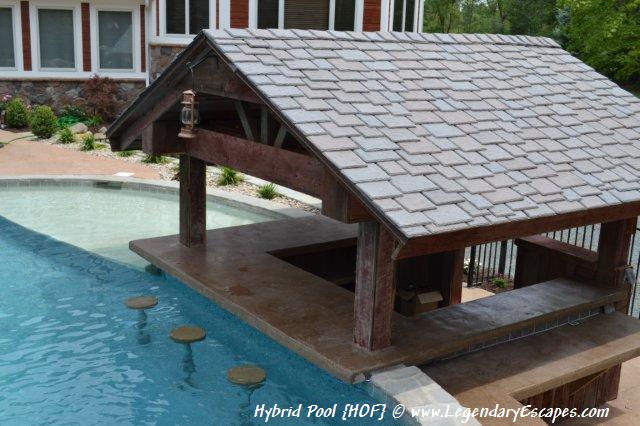 When choosing what to eat, it is a good idea to take the weather into consideration. Will it be an extremely hot day? Maybe you'll want to go with food that doesn't require much cooking. You could even set up an outdoor bar and prepare drinks for your guests as they sit poolside.
Appearance:
This is where the food, lighting, and furniture come into play. They can transform your backyard from family friendly to exotic and exciting. It's not a bad idea to invest in some high quality pool furniture. This will increase the overall appearance of your backyard and will create a seating area for guests for years to come.
Outdoor speakers are available if you wish to have music. Even soft music in the background can make a big difference for the ambience of your party. It's also always a good idea to make a playlist or have music ready before you guests arrive. That way, you will be able to fully engage with them and not focus on playing the music.
Have any tips to share? Leave us a comment! We'd love to hear your party planning ideas.