Sometimes when you take the cover off of your pool it can look pretty murky and green. Tea orange/brown however isn't as common. This is most likely caused by the breakdown of organic material in the pool over the winter, and a water chemistry/high iron content issue. Here are a few photos illustrating what we found when we took this cover off during the opening, and after treating the water what it looked like when we were ready to leave.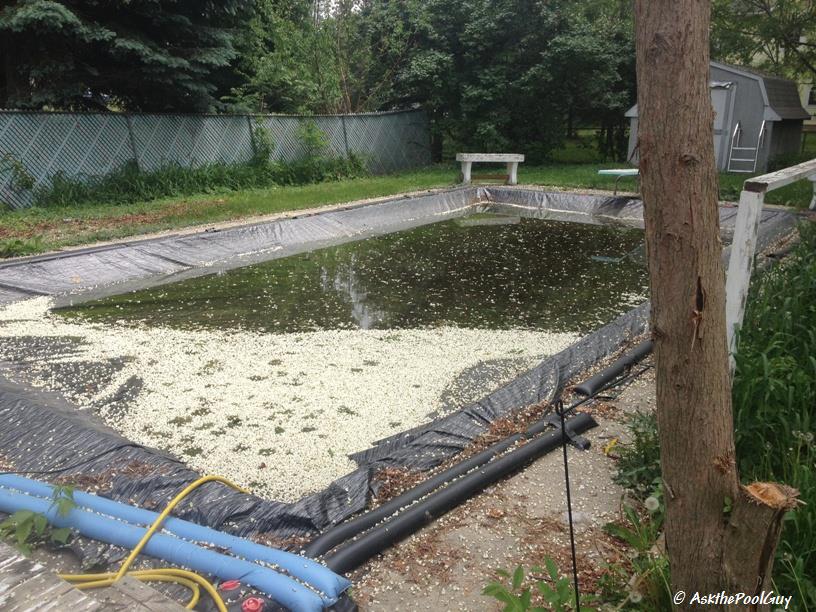 *This pool is a candidate for a new plastic cover.
The cover is off – that's an interesting shade of tea brown: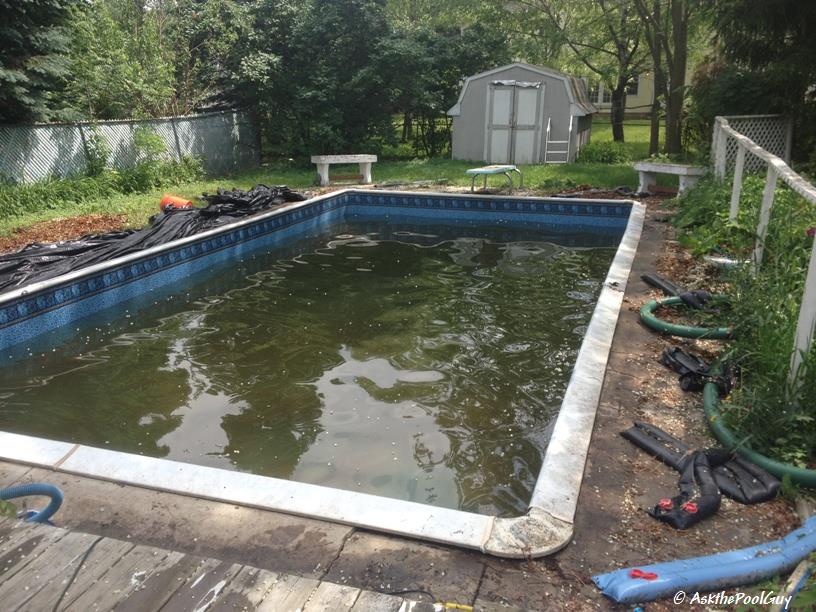 As long as the sand has been changed in the last 3-5 years, we should see pretty good filtration results.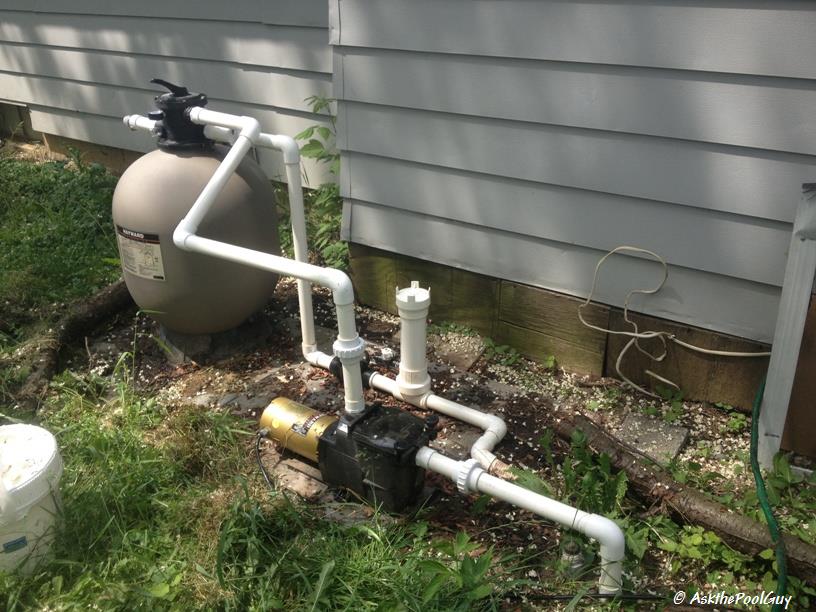 An hour later, after vacuuming and the pool looks pretty inviting compared to what we started with!