At least that is what some people hope for when they call to schedule a super late season opening.
We are in Michigan where pools are typically open from Memorial Day through Labor Day. In the case of this past year, the winter was abnormally cold, and a really tough winter on pools, frost levels, and pool heaters.
We finally started opening pools in April, with most of the rush in May. Here we are in June, and because of a few weeks of cold weather well into the month of May, there are now still quite a few pools with covers on them. We wanted to address a few common misconceptions about pool openings – just in case you find yourself browsing the web and looking for something to read.
1. A safety cover is designed to help prevent algae growth underneath the cover. If you close your pool late and open it early in the month of May that is ideal.
There are many factors affecting whether the water will be clear or green under your cover:
What your chemical levels were when you closed the pool
How much chlorine and algaecide was added
the water content that seeped into the pool through the cover
how much lawn and tree debris you have surrounding your pool
how late into the season you open the pool
All of the above factors will affect how your pool looks when the pool cover comes off.
We have opened pools in the same subdivision on the same day, one may be clear while the other will be murky green. It all just depends on the individual conditions of your pool.
2. A pool opening is allocated a certain amount of time, and it's expected that the pool can be opened, cleaned (vacuumed if we can see the bottom) and put to rights in that amount of "reasonable" time. If your pool is super dirty, super murky, or has any other complication, it may not fit into the "reasonable" category. This means that our crew will work on it for the allotted time, and then when we have exceeded that amount there may be some additional homeowner TLC that is needed, or of course we happily come out for return trips and service calls to help make sure you have smooth spring.
3. How long it takes your pool water to clear also depends on your individual pool and system. If your equipment is all in good working order, and your water chemistry is pretty balanced, your pool may go from pea soup green to clear during the time we are at your pool for the opening. Or, maybe it will take 24 hours, or maybe 48. It also depends on your filtration system, how "used" your pool cartridges are, how recently your sand has been changed, and the when the last time you had your d.e. filter cleaned out. Maybe after our crew has been out you also have to run your system, and add more chlorine in a day or so.
This photo series is an illustration that we snapped today during a pool opening – we made great progress on the pool in the 2-3 hours we were there. As you can see from the final photo, the water has a way to go to clear up. Sometimes there are miracles, and sometimes things fit into normal expectations.
Photo 1: as soon as the cover comes off here is what we have.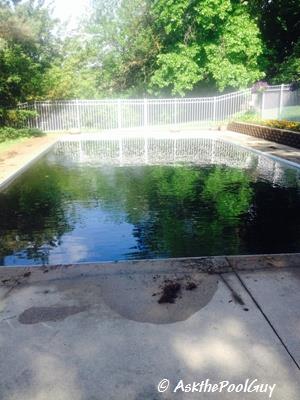 Photo 2: Making progress vacuuming up the 1″ thick matted layer of algae on the bottom of this pool.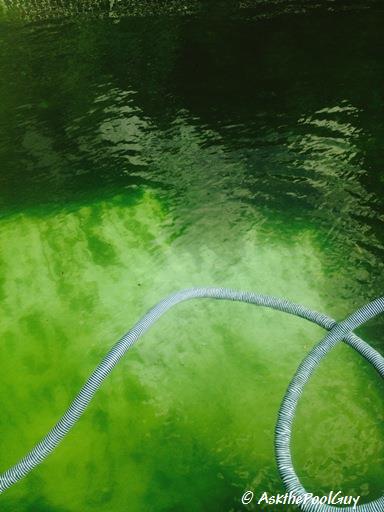 Photo 3: yes, we can almost see the liner!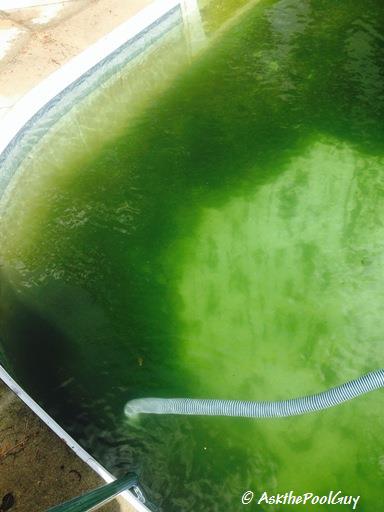 Photo 4: An hour into vacuuming and we might be able to get into the deep end!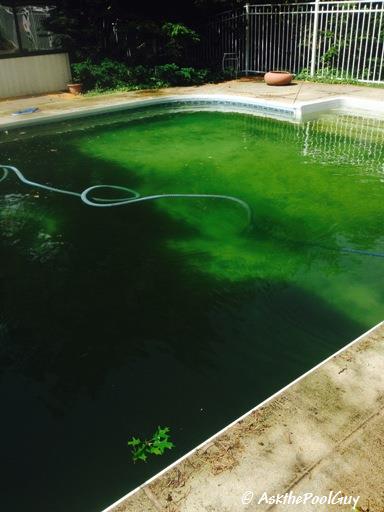 Photo 5: The pool is definitely clearing up – though there is still more filtering to be done. From where we started to where we are now, definite improvement, and time is up, so the homeowner can take over from here – or schedule additional TLC time from our professional pool crew.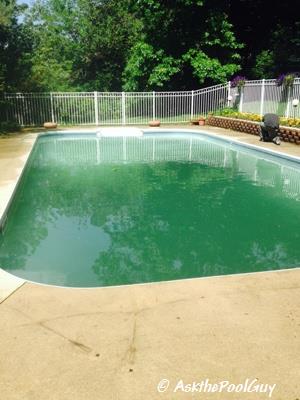 **Here is a helpful note for pool service crews – snap a photo before/during and after your pool opening, many homeowners are oblivious to what you see when you take off a cover. A photo is a great way to share the story of this is what it was like, here's what we did, and here is what you see now. It's a great way to adjust those expectations from miracle worker to your conscientious pool professional.