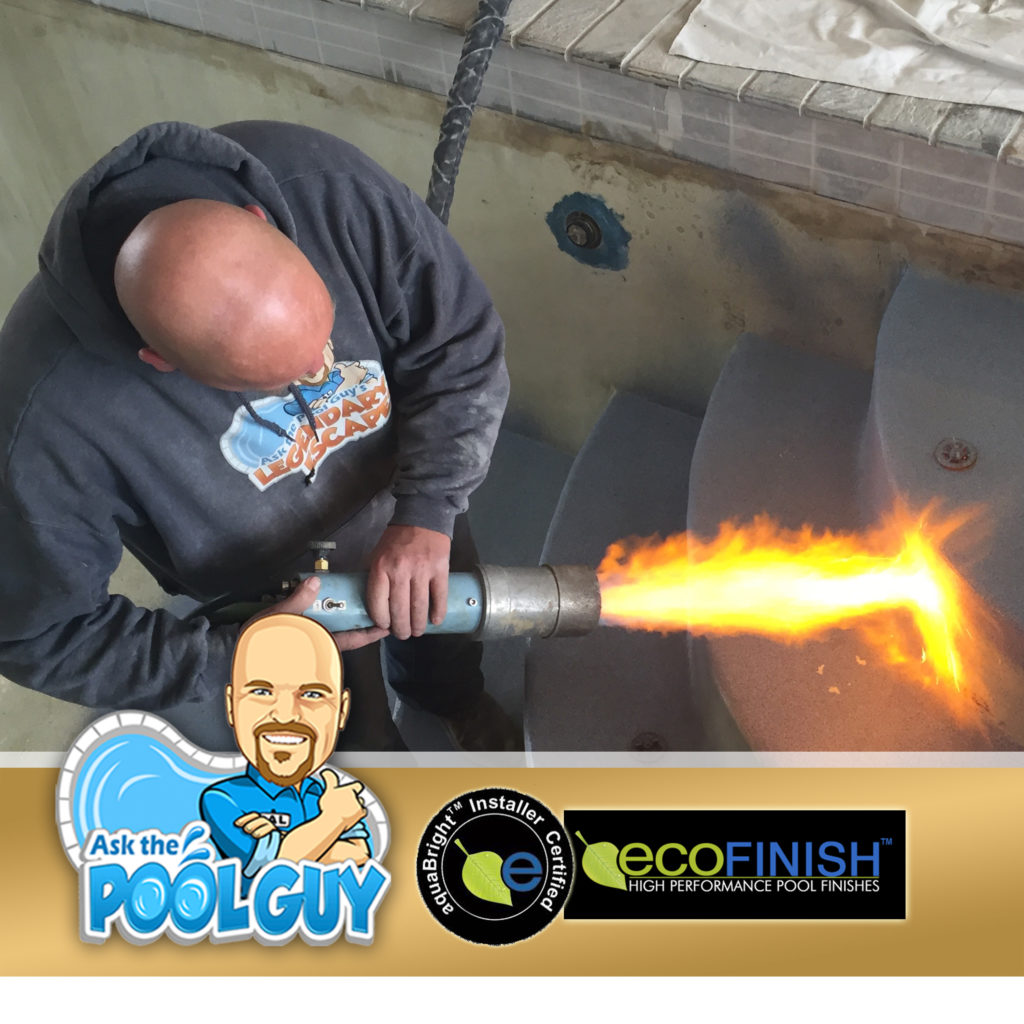 ecoFinish, a fiberglass and gunite pool surface alternative by Ask the Pool Guy, Michigan
Ask the Pool Guy is an ecoFinish aquaBrite Certified Installer, servicing pools in Michigan.
ecoFinish and the aquaBrite finish line is a great way to refinish gunite or fiberglass pools. ecoFinish provides a great pool finish that was developed a decade ago to address the lack of options available to refinish fiberglass pools, and as a great alternative finish for gunite swimming pools.
The ecoFinish products are thermal plastic coatings which are applied pneumatically, heated as it comes through the application gun melted, and flashes onto the pool surface. It dries almost instantly and creates a smooth and long lasting finish which is waterproof, impervious to chipping, scaling and staining.
Ask the Pool Guy has been applying ecoFinish to sun ledges, slides, the interior of grottos and spas since bringing the product on board a number of years ago, releasing it first in the Michigan market on the new construction side of the business. Because of it's popularity and many many benefits, we've decided to make it available in the renovation and service market here in Michigan as well.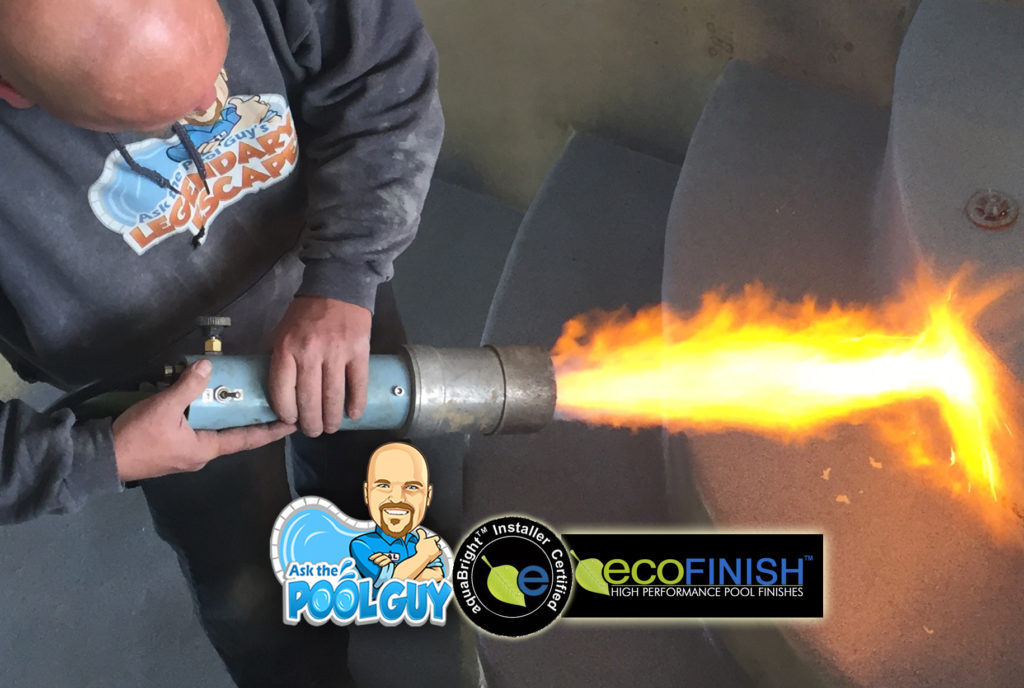 If you are interested in learning more about if ecoFinish is right for your pool, please send an email with a few photos of your pool, as well as your contact information to team@askthepoolguy.com and our team will be happy to discuss if ecoFinish is right for you!