EVO_2/e is the perfect finish for gardens, swimming pools,

terraces, and patios. These tiles are made in Italy and are easy to clean and removable if anything ever happens to one of them. They include the widest range on the market. That means 13 collections and over 60 color options. You can find flooring that looks like tile, marble, even wood!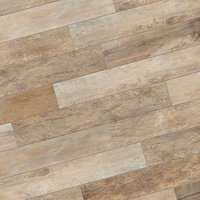 EVO_2/e is porcelain stoneware in 20mm thickness available in sizes 60×60 and 60×120. The variety in these products allows you to play around with different laying systems and patterns- creating custom looks wherever it's installed. This porcelain product is more than a floor covering from the outside. It is a versatile system for designing your outdoor living. EVO_2/e can be installed over grass, gravel, sand, glued down, or a raised installation.
Like all Mirage collections, EVO_2/e is Ecolable certified and guarantees low environmental impact throughout its entire life span, in full respect of the environment and the well being of its users.
Benefits of evo 2/e Porcelain Pavers
Excellent floor and wall covering, extremely durable and easy to maintain. Water and wear resistant and perfect for outdoor use. Has an expected lifestyle of 50 years.
Evo is 3/4 " thick, almost twice as thick as standard porcelain tile. This allows Evo to be installed onto gravel or raised installation systems without the need for traditional adhesives.
High mechanical perfomrance
Inherently frost resistant
Colors do not fade or alter over time
High quality aesthetic
Easy Cleaing, OK to pressure wash
Resistant to chemicals, mold, mildew, salt & corrosion and stains
Long life cycle
Many installation solutions