REVIVE! for
Spring Openings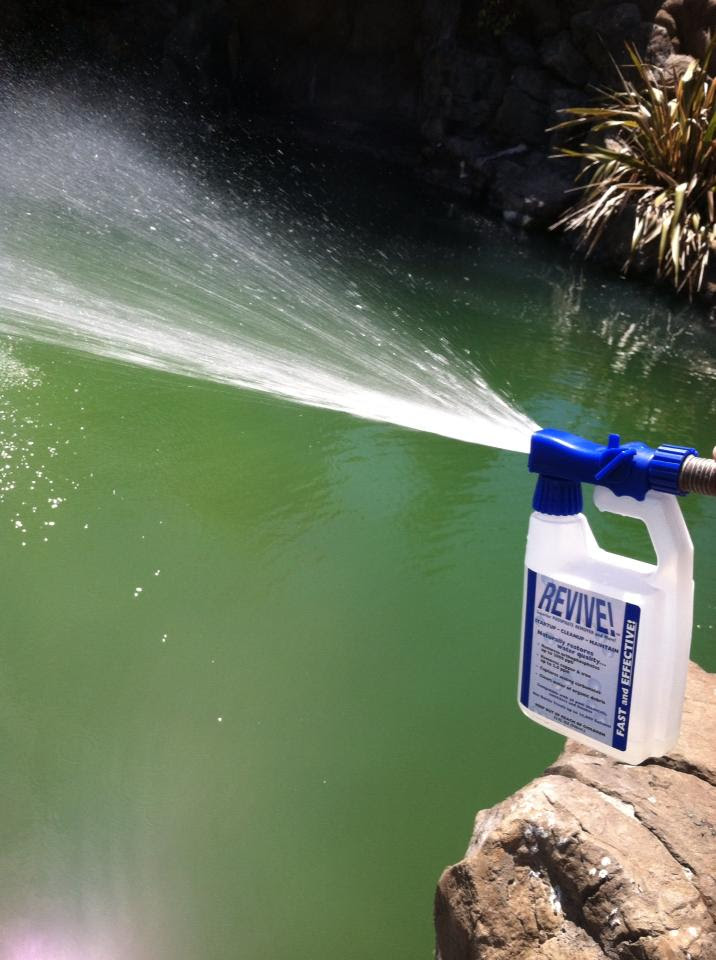 For the pool professional, whether retail or service, springtime can spell a slew of frustrating customer water problems. Phosphates, algae, and more build up during the winter, and by spring, trouble quite literally lurks in the water below.
 This season, don't just open pools… REVIVE! them!
 With a quick and easy spray-top application and results that take less than 48 hours, REVIVE! speeds up openings and provides noticeably better results than traditional chemistry alone. And perhaps best of all, it's compatible with every chemical program, allowing customers to start regimented maintenance almost immediately after treatment.
To use REVIVE! for
pool openings:
 If algae is present, brush walls and shock pool prior to application.
 Turn off circulation pump and filter.
 Attached a garden hose to REVIVE! bottle and apply entire contents over pool surface. (Double dosage for heavily contaminated pools)
 Wait 24 to 48 hours for debris to settle to pool floor then slowly vacuum to waste.
Once pool floor is clean, restart circulation pump and filter.
ORDER YOUR REVIVE HERE