Spas were first discovered in the town of Spa, Belgium in the fourteenth century. They were primarily used for medicinal purposes, and still are today. Spas are available to meet any need or desire of its owner and there are thousands of different types of spas available. From basic models to custom built spas- there is one for you.
Spas and hot tubs are becoming increasingly popular in the United States as well as countries around the world. Some are designed for 2 people and some are created for as many as 25 guests.
Today there are many additional technologies that can be added to your spa to give it some extra flair and comfort. Some have pop-up tv screens, iPod docks, reflexology feet domes, mood lighting, and some even have circuit training stations. All these technologies are available on top of various jet styles like swirl, whirlpool, pillow, shoulder, mini and moving massage.
Let's take a look at the different options.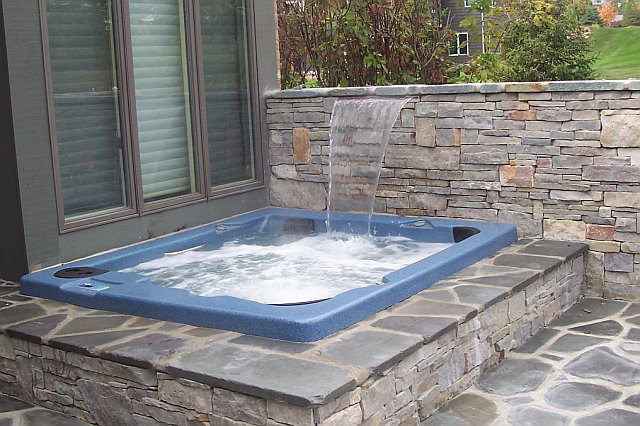 Portable Spas:
These portable spas are made of an acrylic shell and can be moved from place to place. They usually seat 3 to 12 people and have jet combinations tailored to provide the ultimate massage. Portable spas are a long-term investment. If you or your family decides to move, your spa can move with you. They are very easy to install and they have automatic filtration and heating systems. All equipment is neatly tucked away around or under the spa, so they always look neat and tidy.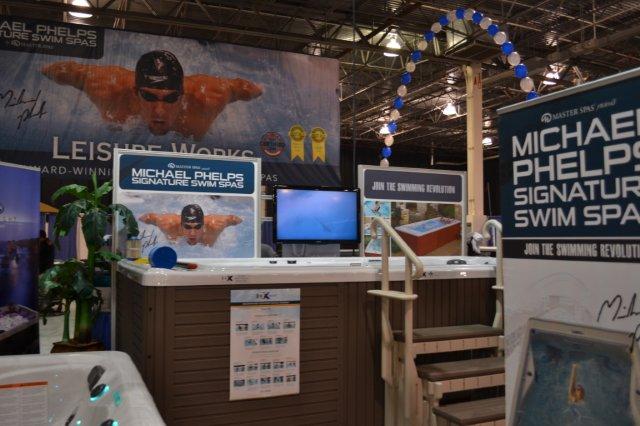 Swim Spas:
If you always wanted a lap pool for some great outdoor exercise but just don't have the space, a swim spa might be your optimal solution. This type of spa is a longer and larger spa pool that allows you to swim and workout on the spot. The spa has built-in resistance created by counter swim surf jets. There are now dual-zone spas that allow two people to do different things at the same time in one spa. These come with two different temperature controls, one for each side of the spa.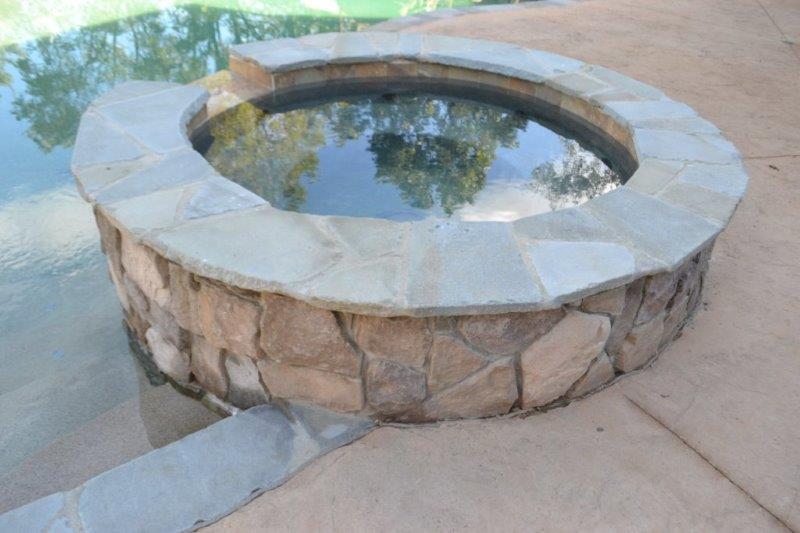 In-Ground Spas:
This is a recent development over the last decade or so. Spas can be installed for a spillover effect or side by side with your in-ground swimming pool. This offers a more finished and complete look for your backyard, especially if you already have an in-ground pool. Although this option takes away your freedom to move your spa at your leisure, they open up a whole new world of attractive landscape options.
One alternative is to have your own in-ground spa designed specifically for your backyard and your landscaping. These can be created and installed by a pool design company. Contact Ask the Pool Guy and we'd love to speak with you more about creating an in-ground spa!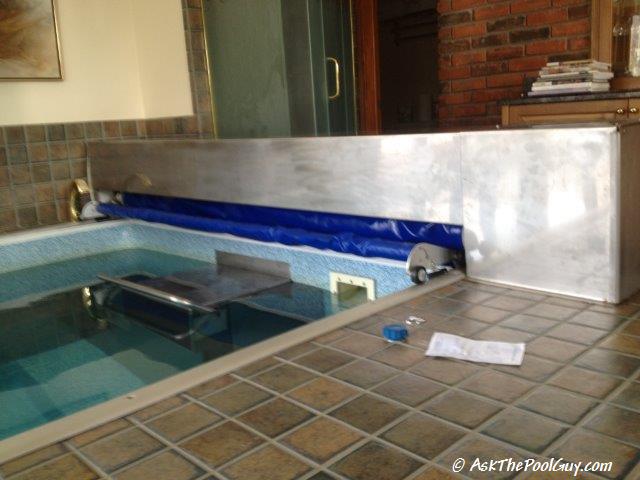 Swimming Pool Spas:
Swimming pool spas are for those who want the best of both worlds. This is a swimming pool and spa all-in-one. Integrating your in-ground spa into your swimming pool design is a growing trend- it creates a beautiful oasis in your backyard, the perfect place to relax after a long day.
So now we've covered the different types of spas available. Let's look at how to correctly maintain your spa to keep it at its optimal performance level.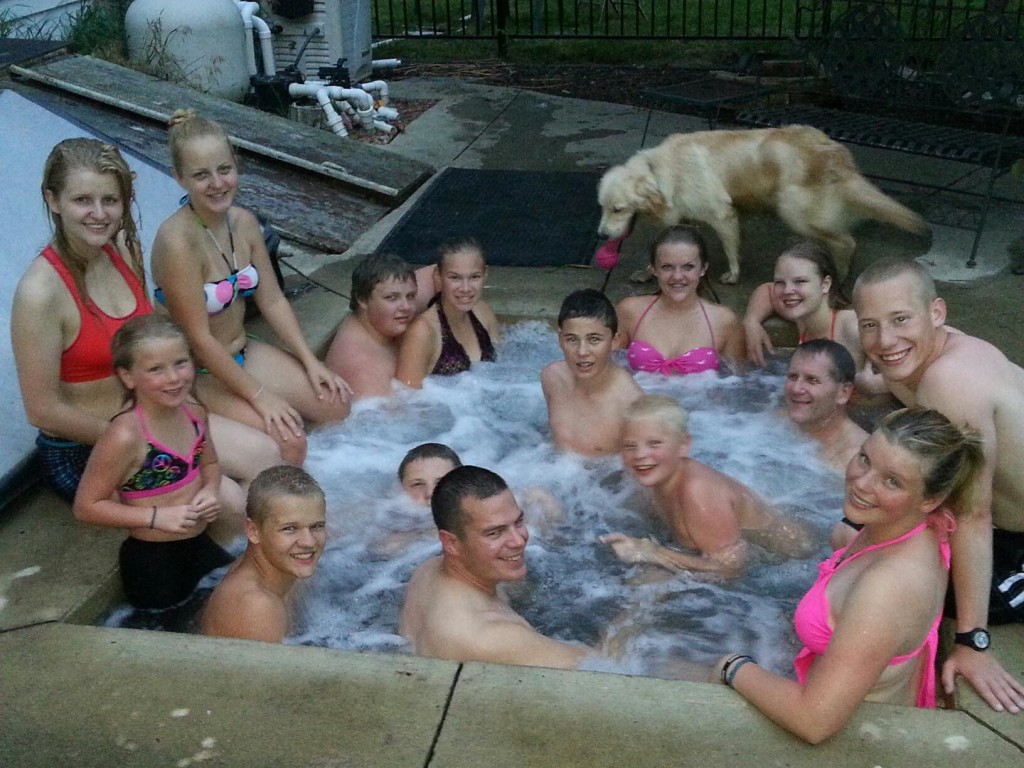 Spa Maintenance
Water sanitation: Spa water is much hotter than pool water; therefore, it requires a specific type of regular sanitation. This sanitizer is much stronger than your regular pool sanitizer. Choosing the right sanitizer is key to keep your spa hygienic. It has to be specifically designed to be used in hot water because it has to last longer and work much harder (especially with high swimmer/bather loads).
Maintaining the correct water balance: Spa water is treated more harshly than pool water. The heat and jets produce a relaxing environment for the spa user, but your spa fixtures are working really hard. It's important to set and maintain a correct spa water balance to make sure the water remains silky and gentle to your spa's surfaces. Check the overall pH of your spa weekly to make sure everything is balanced.
Water sparkle: The clarity of your spa water is greatly impacted by your spa's heat and turbulance. To keep your spa looking sparkling and inviting, we recommend you replace 10% of your spa water weekly, and follow this addition of water with a shock treatment. This will clarify the water and restore its sparkle. If you are really concerned about your spa sparkling, you can add a specially designed water conditioner that leaves the skin feeling soft and smooth and helps maintain the water balance and sparkle.