If you have a spa or hot tub, you know how relaxing they can be at the end of the day. There's nothing more disappointing than suiting up, heading out to the spa, and finding your controls to be dead. This is where you have to ask yourself the question: is it time to repair or replace your spa controls?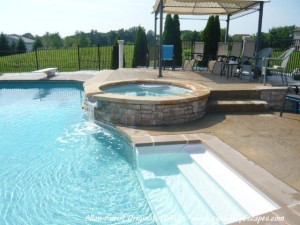 Before a pool professional can answer this question, they have to understand a few points. There are new technologies and improvements coming out each year. Important points to consider are:
The age of your spa
If you want state-of-the-art, reliable and fully-warranted controls
How frequently you use your spa
How long you want your spa/hot tub to last
Here's a good idea to consider: If the spa is older than five years or beyond the warranty period, it is in your best interest to replace the controls. Newly installed controls will come with a limited warranty/support that you will not have with repairs. While new is nice, sometimes people will opt for replacement. Replacing controls can be faster, easier, and sometimes (but not always) less expensive. Most of today's controls can be adjusted to fit about any spa. That saves time in ordering new parts.
If you're not sure what to do, just give your local pool service company a call and weigh the pros and cons. They will have your spa up and running in no time!